by Bob the Sane on Mar.10, 2010, under Kung Fu Grip!, Political foo
I am getting soooo sick and tired of hearing all the claptrap in the media about 'Somali pirates'.
For those not in the know, off the coast of the shithole formerly known as the nation of Somalia, so-called pirates rove the Indian Ocean in search of booty and fame, yar! Taking to the Sea in their formidable vessels of war, these sea wolves brazenly and bravely… oh, wait. That's not quite right.
A bunch of drug-addled east African morons with jury-rigged outboard motors attached to barely pond-worthy bass boats get destroyed on their drug of choice and try to make it past the surf before their boat capsizes and does the world a Darwinian favor. They put-put-put their way out to where the big ships ply their trade, and SOMEHOW manage to take some over, usually from sailors who don't have any means of defending themselves. We're not sure how they manage this, as I'm fairly certain they don't carry boarding ladders on those dinghies (heh heh I said dinghy uuuh huh huh huh).
These are not fucking pirates. These are the east African version of a bunch of idiot East L.A. gangbangers. Please stop calling them pirates. Call them what they are.
Retards who should have been drowned as puppies.
THIS is a real pirate:
Edward Teach, the dread pirate BLACKBEARD! REAL PIRATE!
NOT THIS: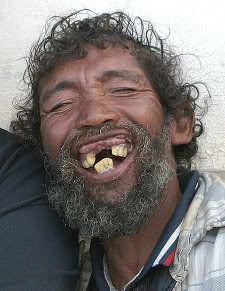 Got it? Can't make it any simpler than that. Blackbeard? Pirate. Muqta*clickclick*? NOT a pirate. Although he is in desperate need of an orthodontist.
Blackbeard ran an egalitarian shipboard society. None of the ships in his pirate fleet were coerced into being under his command, he commanded with the consent of the ship's company.
Muqta*clickclick*? He has a few buddies just as hopped up on drugs as he is and they all decided to get some quick easy cash.
Blackbeard's most famous exploit was the pirate blockade of Charleston, SC. Why did he do it? Because his sailors needed medical supplies. He even struck a deal that got him the supplies he needed without doing much damage to the town or civilians.
Muqta*clickclick*? Uh… he and his boys took over some aid ships. Food that was destined for starving people. So that he and his boys could get some quick cash to buy… food and drugs? Wait, what? Why not wait for the food to make landfall and unload you fucking retard?
And their boats! Oh my gods. THIS IS A PIRATE SHIP:
The Queen Anne's Revenge, Blackbeard's mighty manowar. 40 guns, 300 cutthroats and buccaneers. A pirate ship.
Not THIS:
Hey, this boat's actually in better shape than some. Muqta*clickclick* and his… what, 5 druggies who were dropped on their heads as babies have done alright for themselves. So, let's see… 40 guns, 300 sailors, vs… call it 1 RPG, 5 rusty AK-47s, a can opener, a tube of crusty toothpaste that Muqta*clickclick* couldn't figure out how to open, hence his current dental predicament, and an Evinrude 75HP outboard motor.
There's not even a single tricorne hat or  justaucorps (pirate coat to you and me) in evidence. Seriously!
I thought it was a goram REQUIREMENT for pirates to look snazzy. And let's face it, this coat:
combined with this hat:
Makes for one snazzy fucking dresser! Throw in some awesome knee high boots, a cutlass, and a muzzle loading pistol, and you are SET!
What does Muqta*clickclick* and his band of thugs wear? Fucking BEDSHEETS??? Give me a break, guys. Could you at least TRY to look the part?
And there's not one single cutlass in evidence. And no, a 'machete' created out of an old lawnmower blade does not count as a cutlass.
So, some other prime differences? Since I'm all on a Blackbeard trip here, I will stick with him. He is not known to have ever murdered or tortured anyone taken prisoner in any of his raids and in fact worked off and on for the British crown as a privateer.
Somalis? They have sworn to immediately murder any Americans they should manage to capture in revenge for the fact that the only American sailing vessel they have ever attacked led to their humiliating defeat, first at the hands of the crew (who so rudely refused to surrender), and later by a team of Navy SEAL snipers who simply chose to blow the sonsabitches away. Muqta*clickclick* and his boys got shown up by REAL sailors, and their little weewees got all twisted up in knots over it.
Fuck the Somalis. Blackbeard 1 million points, Somali thugs… I award you no points, and may the gods have mercy on your souls.
WINNER:
LOSER: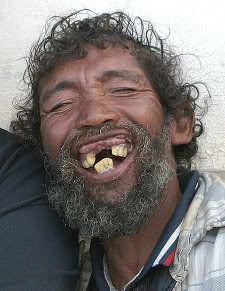 Got it???
Good.
3 comments for this entry:
Looking for something?
Use the form below to search the site:
Visit our friends!
A few good sites...
Archives
All entries, chronologically...